NeDRexApp: Use cases
In the following, we demonstrate the utility of NeDRex in five different use cases employing available functionalities in NeDRexApp. You can find more information for each use case in the NeDRex publication.
For all use cases except for the HD use case with BiCoN, a network containing Gene-Disorder and Disorder-Disorder association types needs to be imported from NeDRexDB first.
You can get this network from NeDRexDB by clicking on File –> Import –> Network from Public Databases... –> NeDRex: network query from NeDRexDB and selecting the associations (see Import Network from Public Databases for an explanation of the parameters):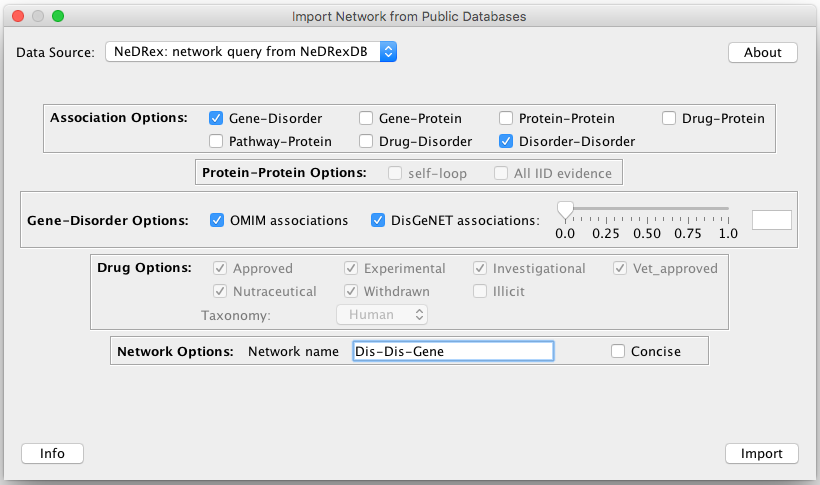 Additional information about the different methods (MuST, DIAMOnD, BiCoN, Closeness Centrality, TrustRank) can be found in the NeDRex: Algorithms section.
Please note that the results can slightly vary due to updates in the underlying databases.